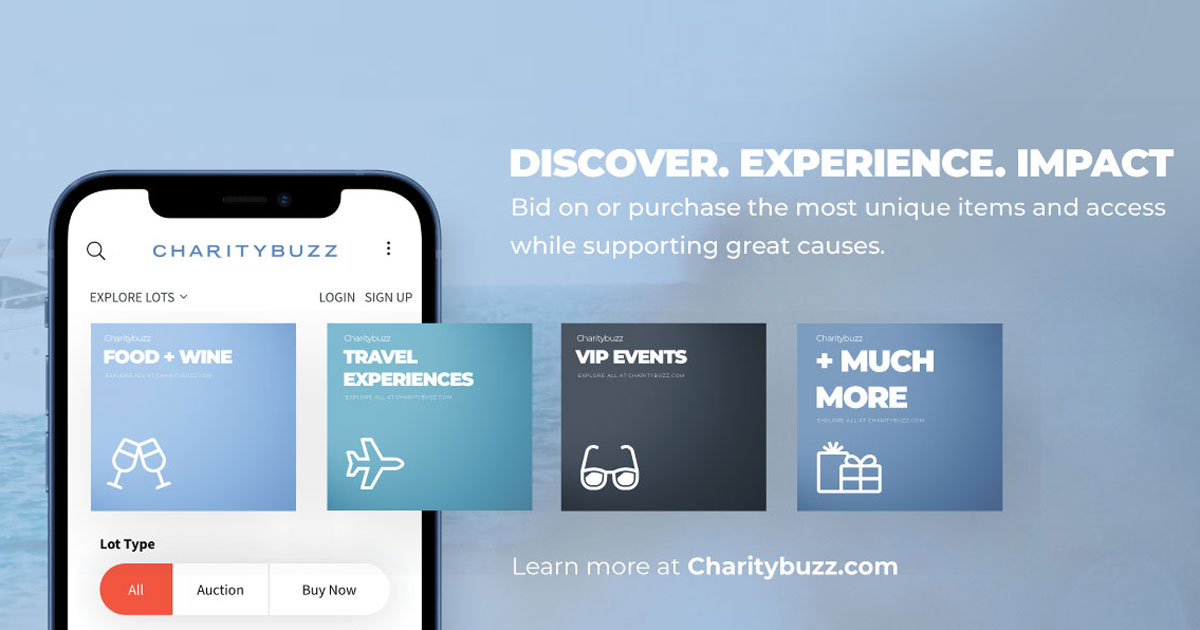 Charitybuzz Partners With Vibrant Performance to launch their Premier Online Auction Site Affiliate Program:
Established in 2005, Charitybuzz is a premier online auction site, where you'll find a specially curated marketplace of extraordinary experiences and one-of-a-kind luxury items that benefit important charities. Charitybuzz auctions feature exclusive access to some of the world's most influential personalities, including Sir Paul McCartney, Tim Cook, Beyoncé, Mick Jagger, Warren Buffett, and many more. With an ever-changing, dynamic inventory, they'll help you realize your dreams.
Simply sign up for a free account from the comfort of your desktop, making the user experience straightforward and efficient. Upon registration, users will receive access to explore and bid on experiences with the world's most acclaimed celebrities and visionaries, exotic travel packages, autographed sports memorabilia, and hundreds of other luxuries, as well as the opportunity to browse and purchase exclusive items that can only be found in the Charitybuzz online shop.
The excitement of bidding is amplified by knowing you'll be supporting some of the world's most worthy causes. To date, Charitybuzz has helped raise $400 million for more than 4,000 non-profit organizations.
How it works:
A user will land on Charitybuzz and complete the registration process. The process takes less than a minute and simply requires an email to get started. From there, the user creates a username and password.
Who should sign up?
Charity and auction-focused websites, eCommerce content partners, rewards sites, bloggers, content creators, lead gen platforms, and influencers with a primary focus on charity causes.
Publishers with the ability to target high net-worth users.
Those with an audience interested in exclusive opportunities and one-of-a-kind products.
Publishers with the ability to quickly reach audiences with continuously updated curated content.
Why sign up?
Grow a meaningful partnership with a brand focused on generating a positive influence, providing the opportunity to help make a real-world impact in the lives of others. From education and health issues to animal rights, conservation, the environment, and more, every winning bid benefits a worthy organization working on some of the most pressing issues of our time.
Immense opportunity available to expand by partnering with Charitybuzz, coming off their 3rd consecutive best year yet.
Our program pays on a CPA and is willing to scale with quality.
How to sign up?
Apply through Impact using the button below!
Join Now