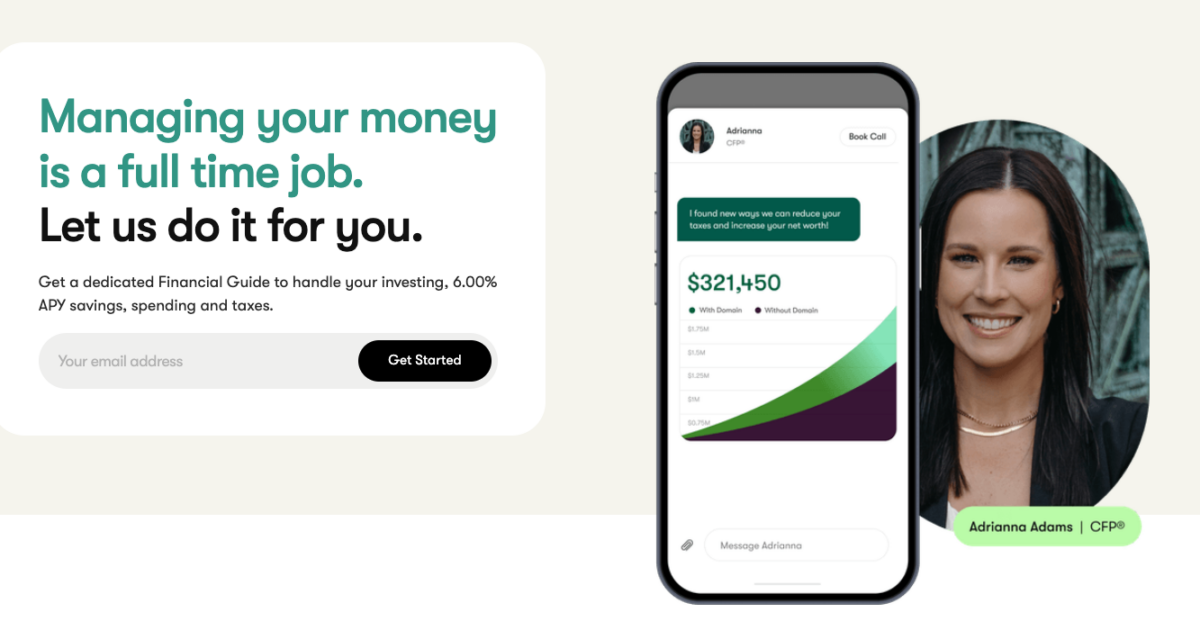 Welcome to the Domain Money Affiliate Program:
Domain Money is a new app designed to help people manage their finances by providing access to CERTIFIED FINANCIAL PLANNER® Professionals. With Domain, users can invest, file taxes, negotiate bills, and more, all for one flat fee of $79/month. Domain is designed to help the 50% of people who feel overwhelmed by their finances and spend an average of 20 minutes a day worrying about their money. With Domain, users can start with low minimums and cancel at any time.
How the program works: 
Affiliates can earn a commission when they drive a qualified lead that goes on to sign up for a Domain Money membership. Commissions are available at several points throughout the sales funnel and rates are flexible based on lead quality and volume.
 
Who should sign up?
Domain Money is excited to work with a variety of partners who are passionate about helping others reduce and eliminate debt.
If this sounds like you, and you operate any of the following traffic sources, let's get in touch.
Content Blogs/Review Sites
Sub-Affiliate Networks
Influencers and Influencer Networks
Mobile In-App Promotions
Brand to Brand Strategic Partnerships
Mass Media Publications
Email
Reward and Loyalty Platforms
Why sign up? 
Help your audience improve their finances and build long-term wealth while you earn commissions

 

Simple and quick onboarding process. Start promoting the same day as sign-up!

 

Dedicated support from the Vibrant and Domain Money teams' 




 
How to sign up?
Sign up through Impact! 
Join Now