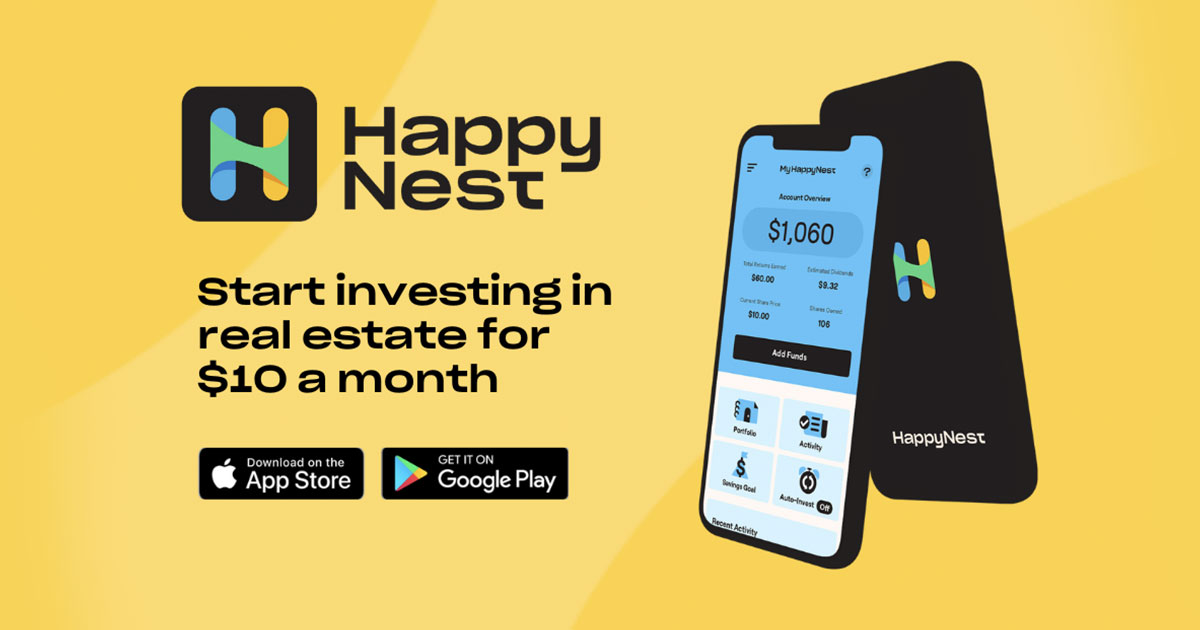 Welcome to the HappyNest Affiliate Program:
Until now, investing in real estate was limited to those who knew how to work the system or had plenty of money to invest upfront. HappyNest makes it possible to beat the system and start investing in real properties right away with as little as $10.
HappyNest offers up to a 6% yearly return on money invested. While other financial apps require your constant attention (and anxiety) as the market twists and turns, HappyNest allows your nest egg to grow over time using the proven power of compound interest.
How it works:
First, you need to sign up for the HappyNest affiliate program on Impact. Next, you'll use Impact to create a tracking link. When a visitor of your website or follower of your social accounts clicks your HappyNest tracking link and successfully funds a new account, you'll earn $30. There are no commission caps so your earning potential is limitless.
Who should sign up?
Websites, influencers, app owners and anyone with an online audience interested in building wealth.
Businesses and apps offering complementary products/services.
Why sign up?
Lucrative flat-rate payout on a trusted platform.
Partner with a brand that's leading the way in democratizing real estate investing.
Ongoing support from your experienced Vibrant Performance account manager.
How to sign up?
Apply through Impact using the button below!
Join Now