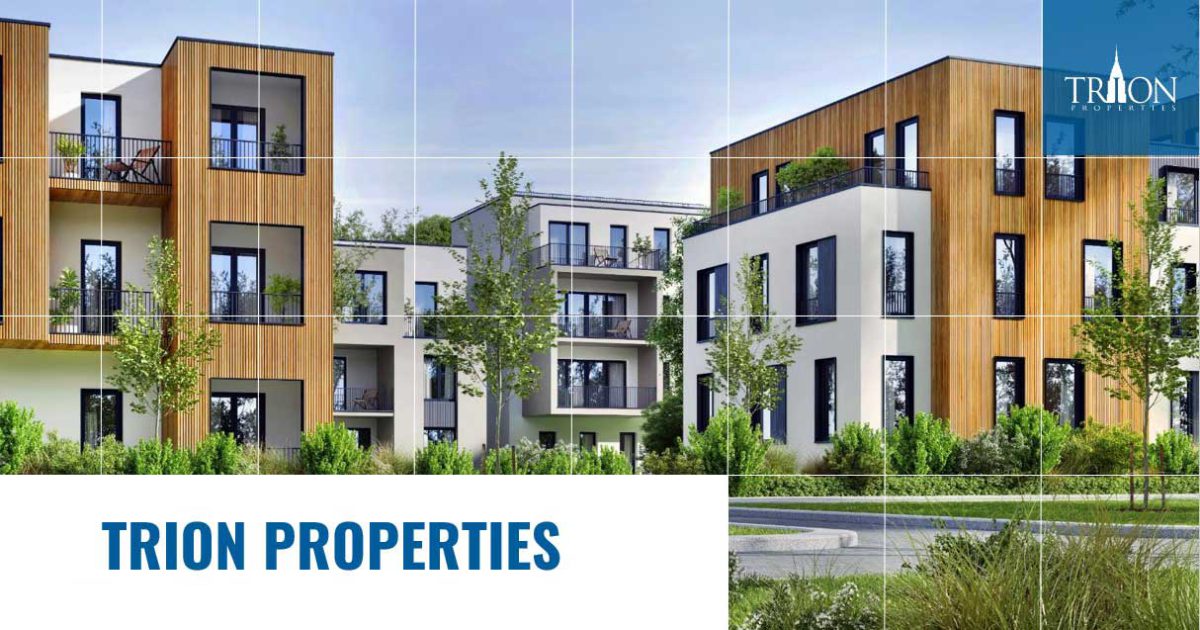 Welcome to the Trion Properties Affiliate Program:
Established in 2005, Trion Properties is a multifamily real estate investment sponsor. Since then, it's seen 17 years of proven success in all economies with an average IRR of 25%.
For years, investors were only coming into the Trion ecosystem by word of mouth. Now, with this affiliate program, that is beginning to change! Trion is looking to expand its reach and work with partners that have an audience that's looking to invest and diversify their investments.
By partnering with Trion, you, and your audience, can expect a personable and streamlined experience. A user can simply fill out a bit of their information on Trion's website to become a lead and they will immediately receive information on the property they originally inquired about or some of the new properties that they're in the process of acquiring.
How it works:
A prospective investor will answer a few quick questions via a web form on the Trion website and will be constituted as a lead.
Who should sign up?
Investing and financial growth focused websites, lead gen platforms, email marketers and anyone an audience of high-net-worth users ($50K minimum required), accredited investors
Current Accredited Investors that have a network of others
Businesses and offering complementary products/services.
Why sign up?
Our program pays on a CPL and are open to scale with quality
Trion Properties has a proven track record over 17 years
We're here to harbor long-term partnerships
Potential bonuses for further funnel events
How to sign up?
Apply through Impact using the button below!
Join Now