6
minute read
5 Reasons Why You Should Use Your Marketing Budget to Test TikTok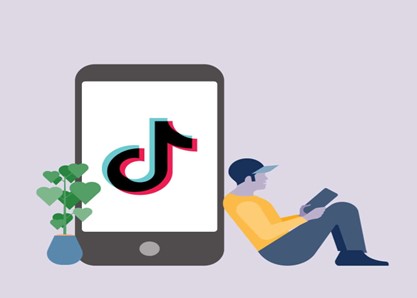 TikTok has seen massive growth since its launch in 2016. It has gathered over three billion downloads and more than one billion active users. TikTok is the topmost downloaded social media app in the world, presenting an excellent platform for influencer marketing.
The platform started as a dance and music app for teenagers. But today, it has grown to the point that brands and businesses are doing profitable influencer marketing campaigns. Don't worry about adding another social media app to your marketing strategy because TikTok is worthwhile.
TikTok Influencer Marketing
TikTok influencer marketing is a partnership between your brand and content creators. These social media influencers generate short-informative videos about your brand and advertise products on your behalf. Working with influencers leverages the power of brand trust and social proof.
TikTok is known for its authentic and user-generated content. This has presented an opportunity for brands to engage with clients and algorithms to help with social media marketing. The app is niche-based and doesn't take long to produce impressive results for your brand.
When you open a TikTok account for your brand, you either post a paid ad or branded content. This may be a good practice, but it does not generate high engagement than influencer-generated content (IGC). Influencer-generated content is the real deal regarding TikTok marketing; statistics show that 34% of TikTok users have bought a product because of an influencer. 
Here are 5 Reasons Why You Should Use Your Budget to Test TikTok Influencer Marketing
TikTok has many users and unique algorithms that can quickly make any content go viral. The app has a high potential of showing you off to the right interest-aligned users within a short time. You can also access well-known TikTok users without paying top dollars!
The following are five reasons why you should use your budget to test TikTok marketing:
Exciting Algorithms
TikTok uses various algorithms[1], including recommendation methods that can make you go viral. You can make an impact, even if you are a lesser-known TikTok user. Unlike other social media apps, the app rewards relevant and high-quality content more than the follower count.
According to Irina Weisfeiler, the Product Marketing Manager at TikTok, millions can discover your brand. This will happen regardless of having a high number of followers or not. This is because another TikTok algorithm prioritizes the content you create more than the people following you.
While growing a following is still a worthy goal on TikTok, it isn't necessary to have a huge following to create a viral video. Instead, it would help if you watched TikTok trends and created videos with popular elements and trending hashtags.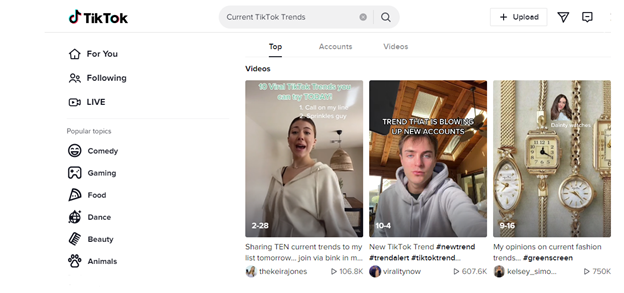 Source: tiktok.com
This explains why TikTok has plenty of influencers in a variety of niches. As you begin watching TikTok videos, the platform shows you even more similar videos. People on TikTok share things they enjoy doing and are passionate about.
It is Easy to Build an Audience's Trust and Authentic Connections
When you look at the videos posted on TikTok, something stands out, authenticity and personality. According to this study[2], 49% of people have bought a product after seeing its advertisement, review, or promotion on TikTok. This shows that people are willing to try a product after seeing their favorite influencers try them out.
People follow influencers because they feel a sense of connection to their everyday lives. The more you are connected to someone, the more you are likely to trust them. TikTok influencers can build trust easily and quickly, and their followers are always excited to see the products they share.
Once a TikTok influencer introduces your product to their audience, they usually follow your page to learn more about your brand. Additionally, influencers inform their audiences about your product in a casual, friendly, and creative way. Investing in influencers is one of the Benefits of TikTok influencer marketing.
Influencers are big on TikTok
Look at TikTok influencer marketing as a recommendation from a friend. These advertisements are widely accepted by the people following the influencer and quickly build trust. Use this to your advantage because TikTok still needs to be saturated.
Most influencers on TikTok joined the platform to grow their following and connect with a new audience. TikTok also connects your other social media platforms like YouTube and Instagram. Hence, it is easy to directly link your followers on other platforms to your TikTok account.
Hashtag challenges are one of the significant benefits of TikTok marketing. You should take advantage of this and create TikTok influencer campaigns as a brand. Don't fear! Research the best influencer to work with, find a niche, and consult your budget.
The easiest way to do this is to create a challenge and encourage other users to go crazy. When you create a TikTok challenge around your product, you can start with your TikTok influencers and watch it grow with other TikTokers.
TikTok Ads
TikTok ads can be costly compared to other social media platforms like Instagram and Facebook. But the benefits[3] of using both organic videos and paid ads come with some enjoyable features. Some features include Intelligent Optimization to ensure your video formats fit right and target advertising objectives.
You can use several ads on TikTok depending on your exact goal. If you are still trying to figure out where to begin, TikTok has an inspiration page. The TikTok inspiration page lets you view case studies of other brands that have launched TikTok campaigns using the app.
TikTok Ads Format
In-Feed Ads[4] show up when you browse through your feeds or organic "For You Page"/ FYP. Use these ads with a brand story or tailor the ad to look as organic as possible. These ads can let your viewers comment, share, like, interact, or follow them.
TopViews are a type of in-Feed ad you see after three seconds on TikTok. TopViews ads get the user's attention because they appear at the top of the "For You" feed when you first open TikTok. They are perfect for brand awareness objectives because they guarantee a high number of impressions and broad reach.
Brand Takeovers are similar to TopViews ads. You can see these ads as soon as you open your TikTok app. Look at Brand Takeovers like the pre-ad videos you watch on YouTube before viewing your actual video.
You can't comment or like pictures/ videos in a Brand Takeover. Hence, it is good practice to pair Brand Takeovers with other formats to ensure your ad campaign gets the best reach on TikTok.
The Branded Hashtag Challenges are harnessed in a way that they reach a multitude of viewers. These hashtag challenges help build your brand awareness through user-generated content (UGC). Meaning it goes way beyond the regular watching videos or clicking on links. Hashtag challenges have led to the most incredible engagement on TikTok with shockingly good results.
Branded Effects allows you to create AR overlays that other users can use for their videos.
Spark Ads Campaigns have produced the best performance on TikTok too. These are native to the platform and allow you to use organic TikTok marketing with some fascinating features. Instead of having ALL your buttons pointing to your landing page, a Spark ad chooses where each button takes your viewers.
TikTok Spark Ads Campaigns function similarly to Facebook "boost" of an organic post. At Vibrant[5], we choose the best-suited influencer with an engaged audience. We then marry off that organic strategy with a paid Spark Ads campaign and send paid traffic to their organic TikTok post. With these Ads, we have noted CPMs[6] as low as $5, and $15 earns a 33% purchase rate.
User Generated Content (UGC)
TikTok influencer marketing leverages user-generated content in several ways, including:
Highlighting the existing user content and conversing on how it intrigued the influencer
Posting content side-by-side
Contradicting the less favorable user-generated content
Utilizing your audience's data is the simplest way to widen and reach your target market. All the above approaches can increase your audience's capacity. Additionally, analyzing the content from other TikTok users will help you get a wider audience for your influencer.
The Bottom Line
Get in touch with Vibrant Performance, an affiliate partnership agency specializing in Influencer Marketing, who can help you promote your business on TikTok. Vibrant Performance isn't only an agency but an excellent growth engine that ensures you are at the top and remain there. We are unique and use diverse experience in content creation, media buying, influencer marketing, and affiliate program management. Vibrant's influencer marketing branch aims to arm the TikTok generation with the financial tools they need to succeed in utilizing creators' voices they know and trust.