14
minute read
Understanding Affiliate Marketing: A Beginner's Guide
All About Affiliate Programs for B2B and B2C Marketing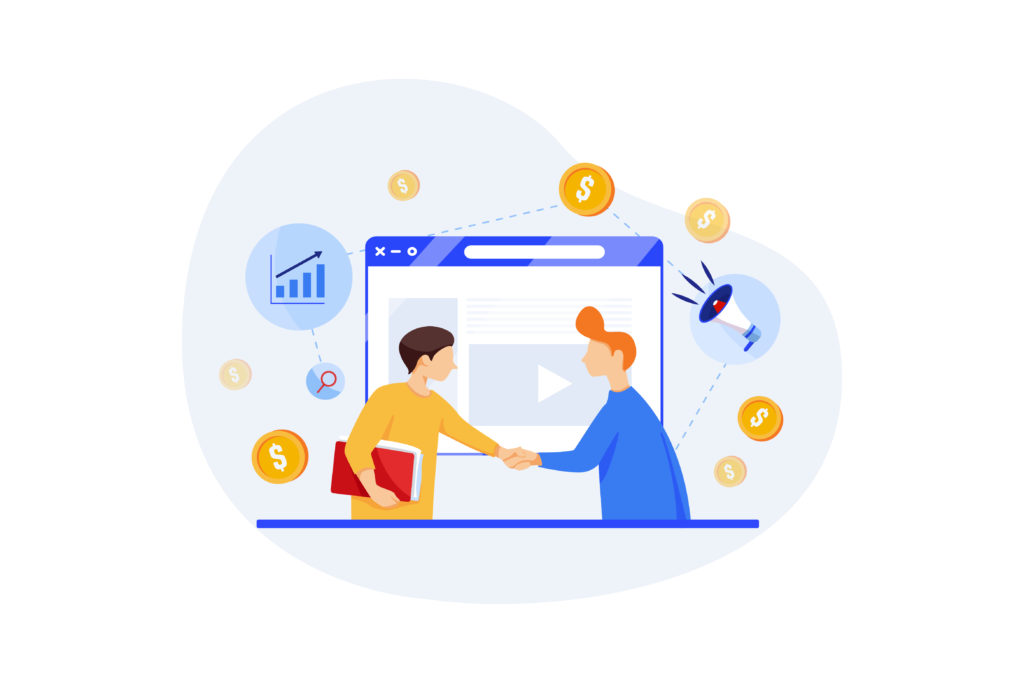 Affiliate marketing is an advertising model where a company or retailer compensates third-party publishers for sending traffic, leads, or sales for the company's product and services.
These third-party publishers are called affiliates. Affiliates can be influencers, bloggers, rewards platforms like Raukten or Honey, and even news and media outlets like Forbes, The Cut, or FinanceBuzz. Often, news articles review or recommend products and services and feature sponsored or affiliate links. Advertising or affiliate disclosures are just about everywhere online if you look closely.
There are different types of affiliate marketing programs based on your industry and your goals — whether you're a fintech app that wants more registered users to make a first deposit or a software company looking to generate more phone calls or eBook downloads.
This article will give you an easy, detailed understanding of how affiliate marketing works, providing information for businesses that need affiliate marketing services, individuals looking to become affiliate marketers, and businesses already in the game who want to grow their affiliate marketing business.
After reading this article, you should have an in-depth understanding of:
Affiliate marketing and different types of affiliates
Examples of affiliate marketing
Affiliate marketing versus lead generation
Affiliate marketing for B2B versus B2C
How to make money from affiliate marketing
Finding affiliate marketing programs for your business
How to create an affiliate marketing program
This article will also cover many common FAQs related to affiliate marketing.
What is affiliate marketing?
To expand on our earlier explanation, affiliate marketing is a means of advertising where a business pays its affiliates–other people or businesses–to send them customers.
A business can pay its affiliates for every lead, website visit, product view, purchase (a flat fee per every sale or commission), app install, registration, or any other conversion or business goal.
Every affiliate agreement is structured differently depending on the business goals and how much clout the affiliate partner has. A coveted partner to promote your business, like Winfrey Oprah, could write her own ticket and command millions of dollars.
Tiered payout rates are common. For example, influencers can be paid different rates based on how many followers they have or how many leads they send you.
What are the three main types of affiliates?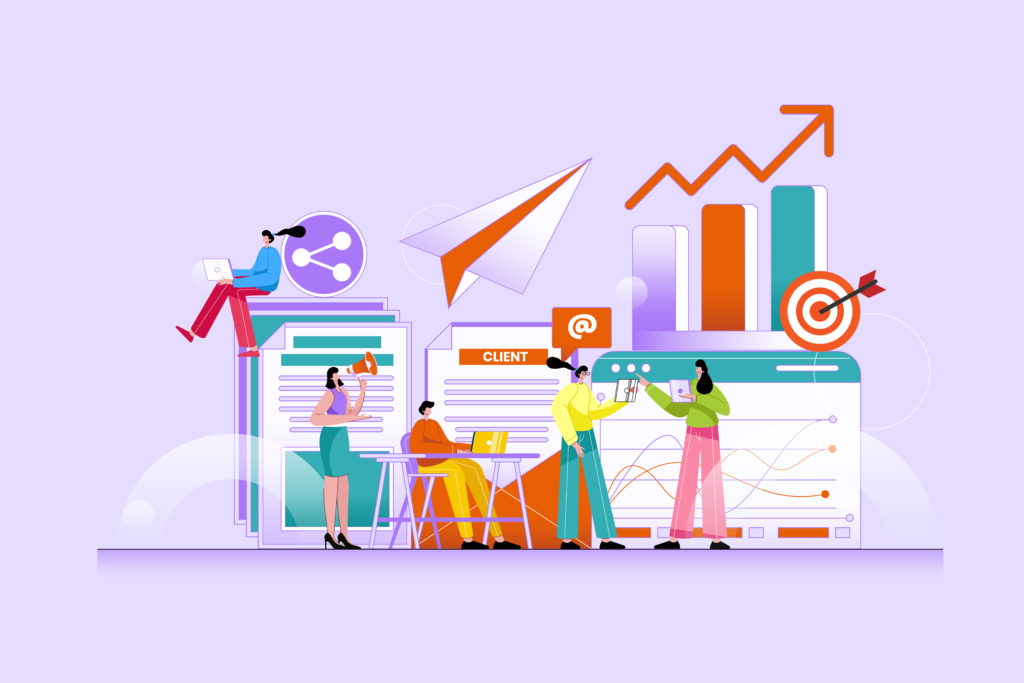 When discussing an affiliate marketer program, typically we refer to three primary types of affiliates:
Direct affiliates
Network affiliates
Influencer affiliates
Now, let's discuss each type of affiliate in more detail.
Direct Affiliates
Direct affiliates are individuals or businesses that promote a product or service directly to their audience. They may have a website, blog, or social media account where they share information about the product or service. When someone clicks on their affiliate link and makes a purchase, the affiliate earns a commission or fee.
Many retailers have a direct affiliate program where their marketing team hand-selects the affiliates they want to work with or would-be affiliates can apply to the retailer's program on their website.
Network Affiliates
These affiliates are individuals or businesses that promote goods or services through an affiliate network.
An affiliate network is what it sounds like–it's a network of affiliates that connect businesses with publishers. Typically it's a digital platform that both parties can log in to.
The business or merchant creates a profile and sets their affiliate requirements (i.e., affiliate location, website age, or website's domain score) and their commission rates.
Approved affiliates can sign up for the merchants they want to promote and get a tracking link from the affiliate marketing platform. When someone clicks on that specific link and makes a purchase, that affiliate will earn a commission.
The affiliate network, bringing together businesses and affiliate marketers, will also get a cut.
This setup is extremely common for bloggers (lower volume than news sites) so they can earn a small commission for any brands, products, or services they share with their readers.
Influencer Affiliates
This form of affiliate marketing has become more prominent in recent years, with influencer affiliates often known as creators or just influencers.
Naming conventions aside, influencers are individuals with large followings who create content for social media on platforms, like TikTok, YouTube, and Instagram.
Most influencers and creators want to be paid for the act of creating and sharing a captivating reel or post. They will set payment based on their celebrity status, number of followers, the type of content they create, and the time and effort that goes into it. This is closest to a CPM (cost per mille or 1,000 views) style payment structure that is common for digital display or banner advertising.
Businesses, however, would prefer to pay influencers on a CPA or cost-per-action model. Here, the Influencer is only paid for sending visitors who make a purchase or complete another targeted action (i.e., signing up for an email newsletter). This model is preferred by businesses, as it lessens their risk. They don't have to worry about paying $5K for a social reel that does not generate any leads or revenue.
Inversely though, CPA is a riskier model for influencers. If their branded post doesn't generate leads, then they will make no money for their time and effort.
Over the past few years, it seems, Influencers have had the upper hand in pricing. Their services are extremely coveted, with social being the primary way most Gen Z consumers and younger Millennials discover new brands, products, and services.
Each of these affiliate types has its own pros and cons. Direct affiliates have more control of their brand but need in-house staff to oversee all of the work and coordinate approvals and content creation. Their affiliates typically are higher compensated.
Network affiliates have less control over their marketing. They give up brand protection to have access to a wider network of publishers who can promote their content. The brands can set some guardrails in place (minimum program requirements), but this is a very hands-off model with much more minimal oversight.
Influencer affiliates have the ability to reach and influence a large audience, but they need to be selective about the products and services they promote, and how often they do promotions, so they don't alienate followers. This can also be risky for brands in case the Influencer becomes embroiled in a scandal as happened when adidas terminated its Ye partnership with Kanye West.
What is an example of an affiliate?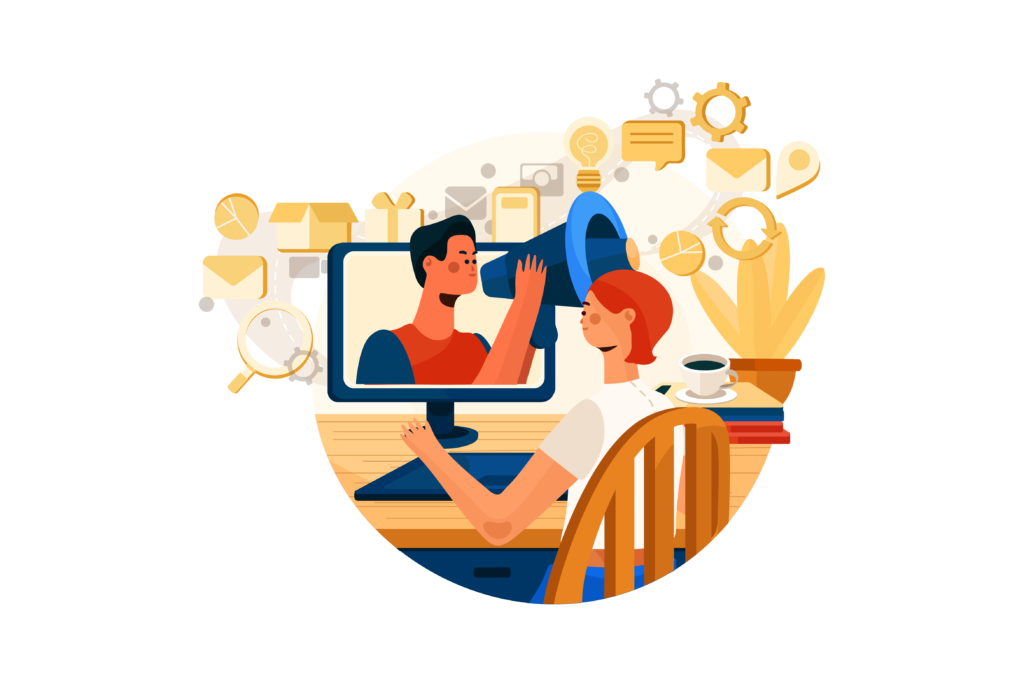 Here are some quick, concrete examples of affiliate marketing in action:
Rakuten (formerly Ebates) offers cash-back rebates for shopping at a participating retail store. Rakuten earns a commission when a member shops at a participating store through an affiliate link on its website. Rakuten gives some of those earnings to the shopper in the form of a cash-back rebate. That rebate amount typically ranges from 1% to 20% and it serves as an incentive for the customer to shop more and drive affiliate sales.
Kashkick, a rewards portal, earns an affiliate commission for sending registrations to games, fintech apps, streaming apps, and other online services. Kashkick earns a referral fee for every qualified lead it sends and then shares a portion of it with the member. The member earns a payout of anywhere from a few dollars to $100+.
A blogger who shares a product affiliate link in a blog article and then earns a commission from any purchases made. This affiliate link can come through a direct affiliate relationship with the brand, or through an affiliate network like Sovrn, ShareASale, or Vibrant Performance.
A YouTuber who does an unboxing or product review on their channel.
An Influencer sharing sponsored posts (reels or static images) on Instagram or other social channels. At the uppermost echelon, influencers like Christiano Ronaldo and Kylie Jenner (with 300 million+ followers) can earn a staggering $2 million per post.
What's the difference between affiliate marketing and lead generation?
Affiliate marketing and lead generation are both marketing strategies used to generate sales and leads for businesses across many industry types.
There are some key differences between affiliate marketing and lead generation, also referred to as "lead gen" though.
Affiliate marketing is a performance-based model. The affiliate marketer (or publisher) gets a commission for each visitor or customer they send to a business website. The affiliate promotes the business, typically through their website, blog, social media post, video, podcast, or email.
Lead generation is part of customer relationship management or CRM marketing. This strategy focuses on gathering contact information of potential future customers, or leads. This can be done through a variety of channels, including online advertising, email marketing, and social media marketing.
There is some overlap between these two strategies, and the terms affiliate marketing and lead gen are sometimes used interchangeably. Often, businesses rely on affiliate marketing partners for their lead generation. But generally, lead gen is focused on gathering lead information, and affiliate marketing is focused on driving sales.
Which is the best affiliate marketing program?
"Best" is a relative term based on your business goals and objectives. Affiliate marketing success looks different for everyone.
We'll go over a list of some "best" affiliate marketing programs at the end of this section–programs that are recognized for delivering top results and high revenue streams. These are programs that shine when it comes to these factors:
The reputation of the affiliate marketer or publisher (new site, media outlet, blogger, vlogger, influencer, podcaster).
Relevancy. Who is your affiliate publisher's audience? Is your product or service the right fit?
Content. Does the publisher create the content, or do they rely on the business to create the image, script, or other assets they will use?
Payment terms. Will the affiliate marketer work on a revenue (commission) share or CPA model, or do they want a set cost just for promoting your business regardless of results?
Performance data. The best affiliates and affiliate networks can share performance data with you; views and impressions, clicks, open rates, and conversion rates are just some of the key metrics to ask about.
If you're an influencer or affiliate assessing different partnerships, here are a few things to consider:
The product or service you are promoting. Make sure you are passionate about the product or service you are promoting, as this will make it easier for you to generate interest and sales.
The commission rate. The commission rate is the percentage of the sale that you will earn as an affiliate. Make sure the commission rate is high enough to be worth your time and effort.
The terms of the program. Make sure you understand the terms of the affiliate program, such as the length of the agreement, the reporting requirements, and the payment terms.
The reputation of the merchant. Do some research to make sure the merchant is reputable and has a good track record of paying affiliates.
Once you have considered these factors, you can start to narrow down your options and choose the best affiliate marketing program for you.
Here are a few of the best programs, in terms of trust and recognition, to consider in the affiliate marketing world.
Amazon Associates
ShareASale
CJ Affiliate
ClickBank
Rakuten Advertising
Sendinblue
Commission Junction
Partnerize
SEMrush
PartnerStack
Impact
How long does it take to get paid as an affiliate?
The amount of time it takes for the affiliate to get paid depends on the affiliate program and the terms of your agreement.
Most affiliate programs will pay out 30 to 90 days after the revenue-generating activity (i.e., customer sale) has been completed. Some programs pay out monthly, quarterly, or yearly. Often, the payout will be made only if a minimum threshold (i.e., $25 in earnings) has also been met.
Generally, there's an affiliate dashboard where you can easily track any affiliate revenue (pending or credited) and look for trends in traffic and sales.
It can take a while because the business will need to track the sale and verify that it came through your unique affiliate link — and that the purchase was not returned.
For newer bloggers and publishers, it can take a few months or a few years to start regularly earning affiliate income for your marketing efforts. Many participate in a variety of affiliate marketing campaigns for different brands to maximize their earnings. This can include doing sponsored posts, using affiliate links for multiple networks, and also generating revenue through display ads.
What stores have an affiliate program?
A number of stores have their own direct affiliate marketing programs. Some of the best store affiliate programs include:
REI
Target
Walmart
Best Buy
Etsy
Carter's
Nordstrom
Old Navy
Kohl's
Macy's
The Home Depot
Urban Outfitters
SHEIN
Hugo Boss
Zappos
In addition to those retailer stores, many side hustle and fintech apps have their own successful affiliate marketing programs:
Stash
Acorns
UNest
SoFi
Webull
Varo
Uber
Lyft
Public.com
GoHenry
Rover
Wag!
How many followers do you need to make money from affiliate marketing?
Typically, you will need 5,000 to 15,000 followers (monthly) in order to start affiliate marketing campaigns.
With the rise of micro-influencers, it may be possible to have only 1,000 to 2,000 followers to get started; it depends on your niche.
Is affiliate marketing for B2B or B2C?
Both! Affiliate marketing can be used for both B2B and B2C companies.
In B2B affiliate marketing, an affiliate promotes its product or service to other businesses (who may in turn promote them to their consumers).
In B2C affiliate marketing, the affiliate promotes its products or services directly to consumers.
A common example of B2B affiliate marketing may be a software company, like Epicor, marketing its B2B product solutions to other business IT departments. A parallel B2C scenario may be Microsoft promoting its 365 subscription package directly to students and consumers.
Is affiliate marketing effective for B2B?
Yes! Affiliate marketing is extremely effective for B2B. There are a number of large companies with extremely effective affiliate programs.
Here are some examples:
Vibrant by Aragon: Their affiliate programs create powerful relationships between advertisers (businesses) and publishers (affiliates). Vibrant specializes in creating relationships of mutual trust for maximum revenue and has experience working across multiple business verticals.
Amazon Associates: Amazon Associates is a popular affiliate marketing program that allows anyone to promote Amazon products and earn a commission on any sales they generate.
Google Partner Program: This program allows ad agencies and businesses to become certified Google Partners and earn a commission on any Google ad campaigns they run for clients.
HubSpot Affiliate Program: The HubSpot Affiliate Program allows anyone–business, blogger, or consumer–to promote HubSpot products and earn a commission for any sales generated.
Salesforce Partner Program: The Salesforce Partner Program is similar to the Google Partner Program. The Salesforce program allows Salesforce-certified business partners to generate commissions.
How do I create a B2B affiliate program?
Creating a B2B affiliate program can be as simple or complex as it needs to be, given the number of partners, tracking and reporting utilized, payment structure, and complexity of products or services.
Here are the basic steps to follow in creating your B2B affiliate program.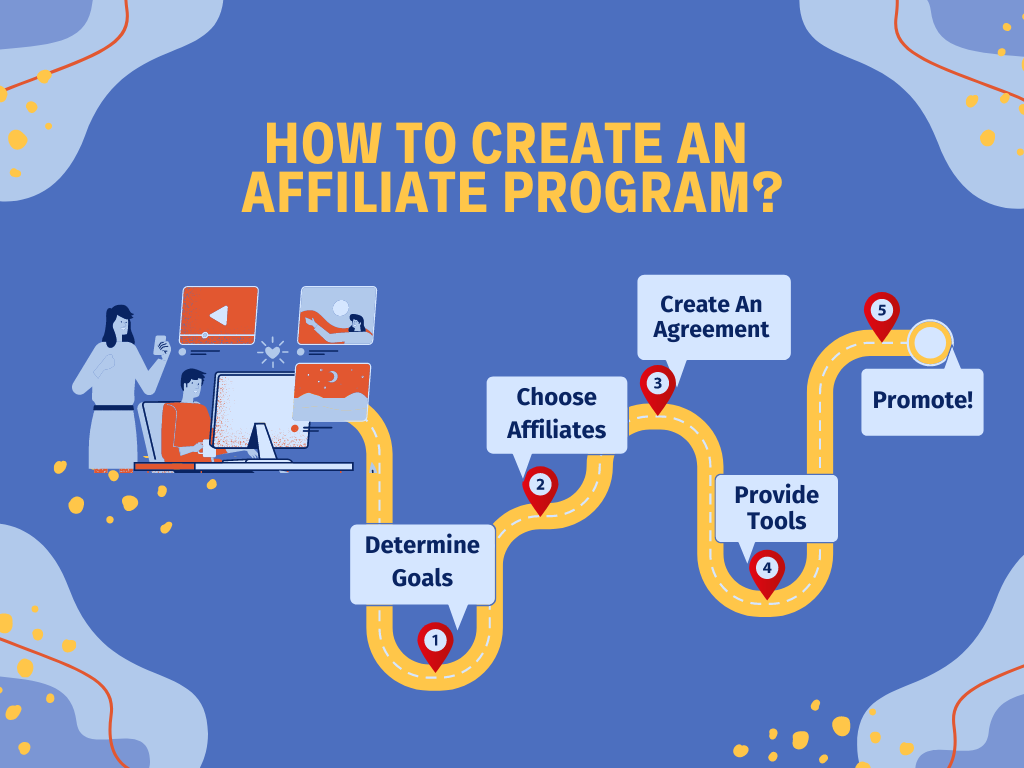 1. Determine your goals
What does your business want to achieve through its affiliate program? What is the key metric for success? Leads, increased sales, scheduled demos, app downloads, or email signups are just some of the many goals you can structure your affiliate program around. You can even set up pay-per-call campaigns, where the goal is for the customer to call the business as a warm sales lead.
2. Choose the affiliates
Select the type of affiliate partners you want to work with based on the size, demographics, and psychographics of their audience. You need to consider the affiliate's relevance to your industry, its reputation, and the economics of any agreement.
Will you pay the affiliates off of their conversion numbers, or yours? What if there is a variance?
Do they have a reputation for sending high-quality, relevant leads?
What methods will they utilize to promote your business? What language will you prohibit or require when discussing any of your products or services?
In many instances, you won't necessarily "choose" your affiliates, rather create a program that you hope will be attractive to affiliates who are looking for products and services to promote.
Affiliates you choose (through business development outreach efforts) or who meet the program criteria and register in a signup modal. Questions you might want to ask of potential affiliates include audience size, number of email subscribers, number of monthly unique traffic (website visitors), how they promote their site to followers, and what country or countries are their followers primarily based in.
3. Create an agreement for your affiliate program
The terms should be clear and detailed, outlining the terms of your program, commission or payout structure, fraud detection, tracking process, and payment terms.
Commonly, an insertion order (IO) will accompany any agreement, with more details like what constitutes a conversion (i.e., a member registers, creates an account, and logs in at least 2 times in 7 days), and what the payout is per each completed conversion event. An IO could define multiple different conversion goals and multiple different rates based on signup device (Android or Apple), country, gender, user age, and numerous other data points.
An agreement or IO should also outline how any terms (i.e. rate adjustments) can be made and who can make them.
4. Arm your affiliates with the tools they need.
Make sure affiliate partners have what they need in order to successfully promote your products or services. This can include tracking links and access to the dashboard or other reporting. For larger programs, this could mean a customer success or account manager.
Affiliates will also need marketing collateral to help explain and promote your brand.
Talking points about your product or service in easy-to-understand (no brand jargon) language. It should clearly explain the benefits to consumers.
Facts and factoids, like how many users you have, how many sales you've made, how long you've been in business, media coverage or awards you've received, and unique or common use cases.
Visuals — videos, photos, logos, and image assets in a variety of sizes.
Style or brand guidelines. If you have a style sheet, it can be helpful to share.
Testimonials and reviews, or links to customer testimonials and reviews.
Affiliates will always be less familiar with your business than you. To make your affiliate marketing work, you need to make it easy for them to see and share the value of your company.
5. Promote your affiliate program
We've touched lightly on this point earlier (in our section about selecting your affiliate partners), but how you promote your program is extremely important to your affiliate marketing efforts.
Your affiliate marketing program can't succeed unless bloggers, vloggers, content creators, and other affiliates actually know about your program. Some may seek out an affiliate program to join, or others may need to be persuaded. Regardless, to effectively promote your program you'll need to be discoverable. This can mean: 
Affiliate marketing industry conferences
Affiliate site, or page on your existing website, with information about your affiliate programs
Search engine optimization (SEO) where you write SEO blog articles and other web content to rank on search engines for terms related to affiliate marketing strategy
Social media platforms where you share posts about your affiliate program
Paid ad campaigns–through sponsored posts on social media, PPC ads or paid search, or other related affiliate marketing
6. Measure your results.
Track the performance of your affiliate marketing programs so you can monitor how they are performing.
Monitor how many leads or conversions you are seeing, and when and where they are coming in. This will enable you to understand what's performing well and make any necessary adjustments to get the most from your efforts.
A more involved affiliate marketing approach is often more successful. You'll be able to respond to market changes more efficiently, making decreases or increases in rates and understanding when and why there are drops in traffic.
If your traffic decreases or increases significantly (i.e., by 85%) this could mean there's an extremely successful new sub-affiliate or blog site promoting your services, fraud, an issue with tracking, or a change in seasonal demand. Whatever the driver, you want to be able to understand the underlying root cause as quickly as possible so you can minimize loss and maximize revenue and performance results.
Here are additional tips for creating a successful affiliate marketing strategy for your B2B or B2C program. These tips for success–tied to common affiliate marketing mistakes–are easy to implement and can enhance any program.
Offer a competitive payout or commission structure. Affiliate managers are going to promote products and services that will deliver the most affiliate marketing income. Make sure you understand what sort of compensation will be attractive for your particular industry.
Make it easy for an affiliate to sign up. The Amazon Affiliate Program, for example, is extremely easy to sign up for — it just takes a few dropdown questions and an email address. (Of course, it's very competitive to be accepted into the program. But Amazon makes it easy for anyone to at least complete the application.) Don't ask too many questions (even with dropdowns) upfront. Just ask a few of the most important ones. You can go through and manually vet potential partners after they've submitted their application, or reach out to ask more questions.
Provide regular reports and updates. Make it easy for your affiliate partners to see how much money they're earning and how they can earn more.
Respond promptly to all requests or inquiries. If a potential partner inquires about 3 affiliate programs and 1 responds within 15 minutes, another responds later that evening, and another responds 4 days later, which one do you think the potential partner will choose to work with? Responsiveness and staying top of mind is everything.
Build relationships. Having solid relationships is always important, and this is especially true for any successful affiliate marketer. Take the time to build connections with your affiliates and you'll create a more successful program.
Wrapping it up
In this article, we've shared with you a clear, detailed overview of what affiliate marketing is and how it works, including distinctions between B2B and B2C affiliate marketing and how to create or join successful affiliate marketing programs.
If you want to get started with affiliate marketing as a publisher (blogger, vlogger, content creator, or affiliate) or want to create your own affiliate program to promote your business, we've outlined many tools you can implement to get started today.
For more free information, including tactical, customized suggestions for your business or niche, you can drop by our office or drop us a quick line. We've got loads of insights and ideas we'd love to share.