3
minute read
Vibrant Performance Launches Truebills' Affiliate Program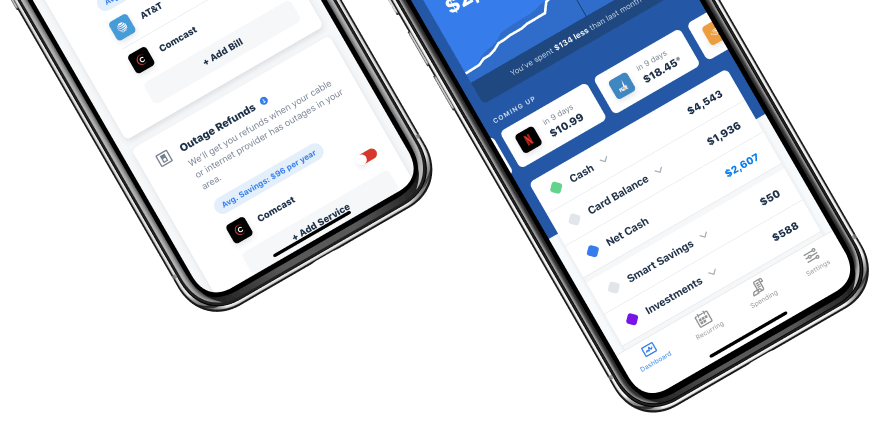 As a publisher, you have spent the time and resources to create high-quality content and build a following. When it comes time to monetize your website, it's important to promote a product or service with high profit potential so you can generate the highest ROI.
The millennial generation will be inheriting the largest amount of personal wealth of any generation and they are accustomed to managing their personal finances online via various mobile apps.
They're also very financially savvy – they want to optimize their spending, manage their subscriptions smartly, lower their bills, and stay in charge.
This trend in personal finance management and the large consumer segment represent a unique opportunity for promoting a mobile app that'll help your audience take control of their financial lives.
Introducing Truebill: Take Control and Save
Truebill is a trusted personal finance mobile app that allows users to see their accounts and bills all in one place while identifying areas where they can save money.
Once users have downloaded the app, which is available on both Apple and Android, they can connect all their accounts via the bank-level security 256-bit SSL encryption with read-only access.
Right away, Truebill will show a complete picture of the users' finances – from bank and credit card accounts to cell phone and cable bills. They can see where they're "leaking" money and which bills can be cut down.
From there, users can cancel unwanted subscriptions and lower their bills. For example, the app provides step-by-step instructions to help them cancel subscriptions and even request bank fee refunds.
Truebill also has a team that assists customers to get better rates (e.g., for phone or cable services.) It gets paid a portion of the saved amount only when the negotiation is successful.
Why You Should Join Truebill Affiliate Program
Truebill has launched an affiliate program for publishers who want to share the app with their audience and followers.
It's a great product that delivers amazing benefits to users and affiliates that highlight the following features have been launching successful campaigns with high conversion rates:
The basic service is free. It's easy to get started and you only pay a percentage of the savings when Truebill successfully negotiates a lower rate on your behalf.
Users can enjoy the convenience of seeing their cash, credit, and investment balances all in one place while keeping track of their bills.
The Lower My Bill service has helped customers save about 20% on their existing telecom plans through its negotiation techniques.
The Subscription Monitoring feature reviews all the transaction information on the linked accounts. It flags recurring bills, changes to fees, and determines whether the bill can be lowered.
The Outage Monitoring feature helps users automatically get a refund when there's cable or Internet service interruption in the areas they reside.
The app can help users automatically set aside funds for their savings goals while making sure that they have the money they need on-hand.
In certain areas, the Electric Saver feature can help users save up to 30% on their electricity bills.
Since its launch in 2015, Truebill has been featured in various reviews (e.g., money.com and The College Investor) which can be used as social proof to drive more conversion.Ready to earn commissions for creating valuable content on personal finance and sharing this exciting new app with your audience? Apply to the Truebill affiliate program here.
If you have questions regarding getting setup, payouts, promotions, etc., you can contact Michael Noonan at mnoonan@vibrantperformance.co