3
minute read
Vibrant Performance Announces Partnership with Tether Studios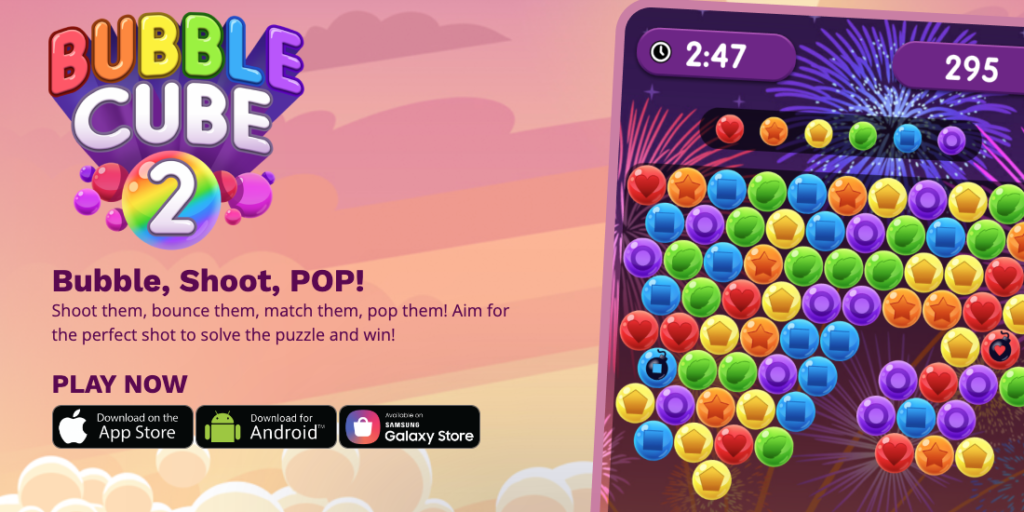 Tether Studios is a leading developer of skill-based games, specializing in creating relatively simple games that are designed for real-time competitive play against other players. Since its founding in 2014, the small, independent company has amassed a huge community of players across its 31 apps.
Tether plans to capitalize on the growing competitive mobile gaming sector by continuing to create fun, inclusive games that engage a large network of competitive players. In the coming years, Tether plans to dominate the competitive, skill-based games market, and Vibrant Performance is excited to help Tether achieve its goal by using affiliate marketing to bring mobile Esports games to a larger audience.
What is Tether?
Founded by passionate former competitive gamers Tim and Aletheia O'Neil, Tether started creating Esport mobile app games in 2016. Since its founding, the company has grown to a small but mighty team of dedicated game developers.
The company's games are designed to be easy to pick up and play, while still offering deep and rewarding gameplay experiences. The games are aimed at competitive gamers who love mastering their skills and competing against other players for cash winnings.
Their strategy seems to be working, as Tether's games regularly rank on the Apple iOS top 5 games in their respective categories. Popular games include Solitaire Cube, Bubble Cube, 21 Blitz, and Mahjong Solitaire Cube. These games allow players to place wagers and compete against other players to earn cash prizes. The games allow you to play either one-on-one or in bracket-based tournaments.
How does it work?
Players are matched with other players in real-time and have the option to play for free or compete for cash prizes. Both players play under the exact same conditions, and whoever ends up with the most points at the end of the match wins.
If players choose to compete for money, they enter a cash wager to enter. For every $1 wager in a one-on-one game, a player can win $1.75. Tournaments provide players with the opportunity to win even more in prize money. Tether takes a cut of the earnings from every match.
What sets Tether apart?
Last year, Tether announced that its mobile games have generated $250 million in revenue. Since then, Tether has only continued to grow. Last month alone it garnered 70k downloads across its apps. With its deep understanding of the competitive mobile gaming space and loyal following, Tether is poised to dominate this quickly growing market.
Despite its rapid growth and success, Tether Studios has remained committed to its roots as an indie game developer. The company's founders have expressed a desire to maintain a small, tight-knit team that can work closely together to create the best possible games.
Although Tether is already a leader in the mobile app Esports space, Tether studios hope to take advantage of the growing competitive Esports market and expand its market share even further in the upcoming years.
The expanding Esports market
The competitive gaming industry has grown to over $1 billion, and nowhere has this growth been more marked than in the mobile app sector. Mobile gaming's growth has surpassed other gaming mediums, such as consoles or web-based games.
One of the biggest challenges facing Tether is building trust amongst potential players in this relatively new arena of competitive gaming. Some target customers are unfamiliar with the way these games work and could be worried that the earnings system is a scam.
Tether hopes to build trust amongst its target audience so that potential players feel confident that the wagering system is fair. Because this emerging competitive gaming market is relatively new, familiarizing the target audience with the system and its potential to help players earn relatively large amounts of money is key to building up the number of players playing on Tether's apps.
Through its partnership with Vibrant Performance, Tether hopes to utilize a reputable network of influencers and affiliate partners to help boost trust and awareness of the company's apps.
Partnership with Vibrant Performance
Vibrant Performance is focused on continuing to help businesses connect with customers through its affiliate marketing partnerships. Vibrant Performance's partnership with Tether Studios is expected to help the gaming company to grow its revenue by expanding its community of players.
Vibrant Performance will connect Tether with affiliates and influencers who are well-positioned in the mobile gaming space to help the gaming company accomplish its goals. Affiliates will promote Tether's mobile app games to a wider audience, which will help build trust amongst Tether's target customers and boost the number of downloads and players using their apps.
As the Esport market grows, Vibrant Performance will help Tether maintain its foothold in the market by boosting awareness about its competitive mobile game apps, earning the trust of potential players, and increasing the number of users on their apps. If you have an online presence in the gaming community and are interested in partnering with this exciting company, consider joining the Tether Affiliate program.