3
minute read
Vibrant Performance Launches MoneyMade Affiliate Program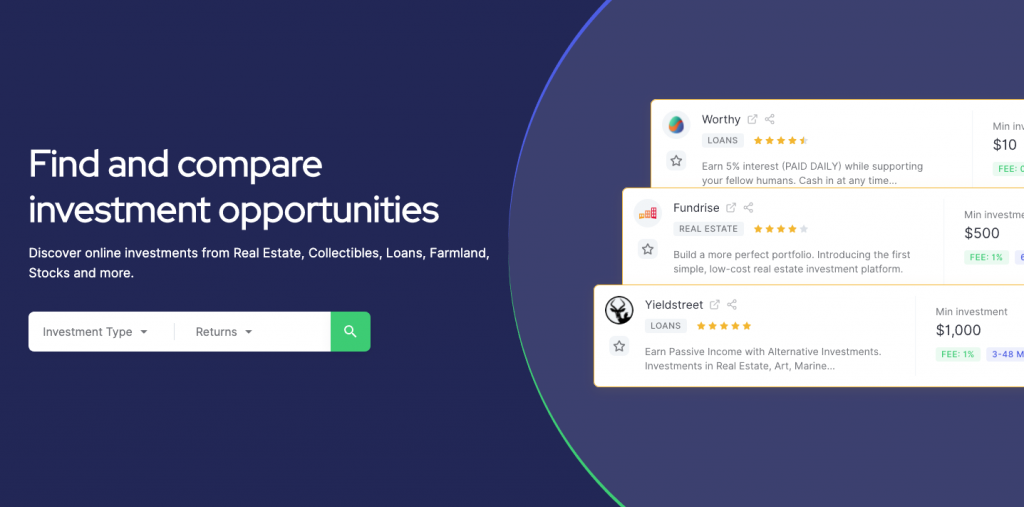 As a leader in the world of online marketing and fintech affiliate programs, Vibrant Performance is excited to announce our latest affiliate partner, MoneyMade.
With more ways to invest than ever before, everyone is searching online for the latest trends, opportunities, and best ways to put their money to work. Unfortunately, with so many different options out there, it can be quite overwhelming and exhausting to anyone not familiar with the financial technology space — and this is especially true to millennials who are looking to put their money to work, while skipping traditional methods such as savings accounts, CDs and 401k retirement funds.
This is where MoneyMade comes in. With their market leading investment discovery and comparison platform, users can find the best financial opportunities within a few simple clicks, while also offering users an internet experience and not needing to visit a local financial institution or immediately jump onto a sales call.
Not only does MoneyMade make it easy to find the best opportunities out there, but they also list the most important information and features as well. For example, when looking at the top investing products picked by MoneyMade, you will see quick stats on the minimum investment required, target return, associated fees and more. Users can even take a brief investor quiz to get personalized recommendations based on their investing experience, liquidity, and risk tolerance.
By taking advantage of the solutions and technology offered through MoneyMade, users can search, filter, and discover multiple ways to invest outside of the stock market. Real Estate, Farmland, Artwork, Commodities, and Loans are just some of the alternative investments reviewed by MoneyMade.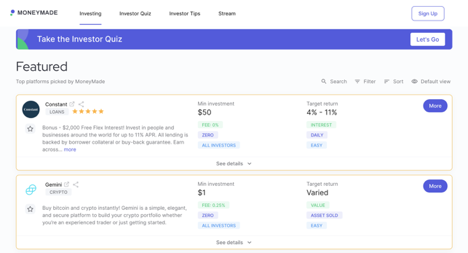 How to Make Money with the MoneyMade Affiliate Program
With so many different financial affiliate programs out there, what makes MoneyMade the right monetization option for your site and marketing efforts?
The answer is the ease with which individuals are finding the investment option best suited to them. MoneyMade is helping usher in a more trustworthy era in blogging by allowing publishers to monetize traffic without overtly marketing affiliate products that could put off their users. The natural feel of the MoneyMade widget allows individual investors to become better educated on investing products and be guided to the right choice for them.
Publishers are seeing this first-hand in how they are compensated by MoneyMade and how much money they are making. Now publishers can spend more time writing impartial, editorial content, without concern for how they position affiliate programs to monetize that content.
With MoneyMade, visitors to your site will consume the quality content you produce and engage with the MoneyMade widget to surf through a plethora of investment options in just a few short seconds.
It is for this reason that median earnings from publishers who embed the MoneyMade widget on their websites are $20 RPM. Earnings are calculated as a revenue share for clicks and leads that your website drives to an investing product through the MoneyMade widget, with a revenue share payout of up to 75% for qualified publishers.
Here are some program highlights:
Embed the javascript code in minutes; no custom coding required
Median earnings for publishers is $20 RPM, with some publishers earning up to $150 RPM!
Individuals have nearly 100 investing offerings to choose from; all of which receive in-depth reviews from the MoneyMade team
Earn up to a 75% revenue share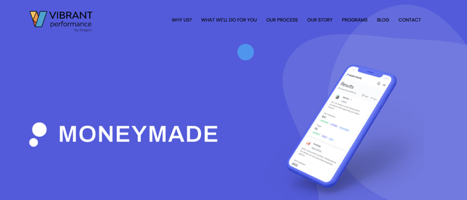 How to Start Promoting the MoneyMade Affiliate Program
MoneyMade is managed by Vibrant Performance. Click here to get started. Once accepted, you will be provided the widget code to embed on your site.