2
minute read
Vibrant Performance Launches the Steady Affiliate Program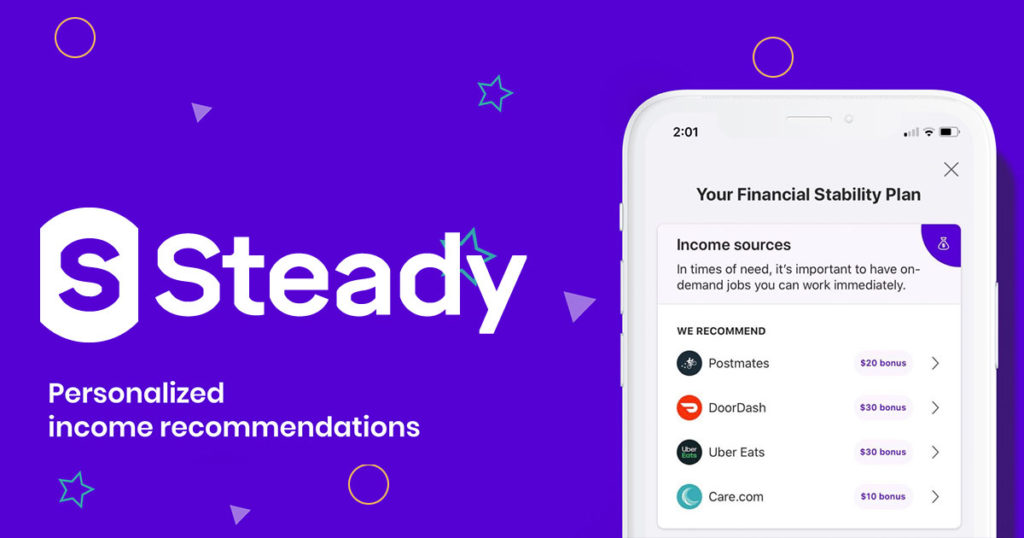 Personal finance, family, and work life balance are now more important than ever before. With Covid-19 changing pretty much everything about our lives and how we make and spend money, this has also led to new opportunities in financial support, working environments, and getting access to funds when in need.
A perfect example of such a solution and service is Steady, which is a platform that advocates for the millions of people who are changing the way America works.
In short, Steady is a platform with more than 2 million users that puts the power of technology and information in the hands of the American Worker. Steady helps members improve the way they work and earn, increasing earnings by an average of $5,000/year.
Steady has the resources, tools and features in place to help members find the right jobs, based on the qualifications and needs of each user. And through the use of their Income Tracker, members can better manage their financial health, job earnings and future financial stability.
How to Make Money with the Steady Affiliate Program
Affiliates and influencers who wish to promote Steady to their audience can rest easy knowing consumers are extremely positive about the value Steady has provided them. As reported by TrustPilot, Steady has a 4.6/5.0 star rating (Excellent), with more than 2,367 user reviews and testimonials on the site. And with more than 2 million users already on Steady, it's already off to a great start.
Steady's target audience is the 40% of Americans who receive income from more than one source – a massive number of potential customers.
The Steady affiliate program offers affiliates a competitive payout for each sign up generated through their traffic. Steady is presently open to all affiliate types.
The Steady Affiliate program offers:
$3 per sign up via iOS and Android Apps
30-day attribution window
Open to various affiliate types and promotions
Guidance and support through the Vibrant Performance agency
Full slate of ad creatives
To sign up as a Steady affiliate, click here.